Property Management
Nexus has a wealth of knowledge and experience in both the health and education sectors, as the historic manager of PHP PLC, delivering over 25 years of consistent dividend growth, and The Pine Fund, which was successfully exited in 2017. Nexus is engaged in the provision of property management services to organisations operating in the public and private sectors.
Primary Health Properties
Primary Health Properties PLC ("PHP") is a UK Real Estate Investment Trust ("REIT") and the leading investor in modern primary healthcare premises. On the 5th January 2021, the management of PHP was 'internalised' with the acquisition of Nexus's property activities by PHP PLC. The property team engaged in PHP activities transferred to PHP, while Harry Hyman will continue as both the CEO of PHP PLC and the Managing Director of Nexus.
The Pine Fund
Following the successful exit of Pine I, Pine II was launched in June 2021.  The fund is focused on the acquisition of real estate properties leased to early year operators, special needs schools and other educational establishments.
Investor Publishing Ltd
Investor Publishing ("IP") is a specialist business publishing information company. They have a rapidly expanding portfolio of magazines, online products and events. Following the acquisition of Nursery Management Today, Caring Times and the Journal of Dementia Care, IP occupies a pre-eminent position across the investor and owner/operator communities of education and healthcare.
Education
Fund Management & Corporate Finance
Nexus has a long track record of providing corporate finance advice to the healthcare and education spaces. Our core sectors are Data, Education, Health & Digital. We focus on post-Seed, pre-Series B opportunities.
Nexus Investments Scale-Up Fund EIS
Nexus Investments Scale-Up Fund EIS has successfully invested in a range of early stage opportunities in the core Nexus focus of healthcare and education, together with an expansion into the data and digital spaces.
Nexus Investment Ventures
Helps high-potential businesses realise their funding needs, often by connecting them with SEIS/EIS investors, and managing Nexus' portfolio through to successful exit.
Opera Awards Ltd
The Opera Awards Ltd was founded in 2012 by Harry Hyman (MD of Nexus) and John Allison (Editor of Opera Magazine). It is an annual international awards ceremony, nicknamed "The Toscars", which celebrates and rewards excellence within opera, as well as providing funding for aspiring talent within opera by raising funds for The Opera Awards Foundation. Nominations for the Awards exceed 20,000 each year and over 100 aspiring opera artists have been supported by way of Opera Awards bursaries.
Nexus CODE Ltd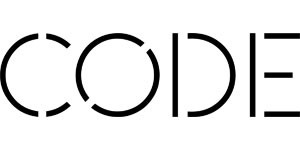 CODE was founded by Adam Hyman in 2012. CODE offers advisory services to the London restaurant industry – specialising in restaurant property. CODE also publishes The CODE Bulletin – the industry's favourite e-newsletter – as well as The CODE app, which offers exclusive benefits to people working in hospitality.